Why Do Phone Calls & Data Signals Keep Dropping On Your Cell Phone?
Excellent coverage of cell phone signals is of utmost importance during in our every day life activities.  Just think about how many transactions we do on our mobile phones every day unconsciously!  It is now part of our lives, it is a habit and we're creatures of habits. but in some cases due to poor cell phone signal we are face with certain challenges and we need improve signal for calls and data
We have reached a stage in our lives when we take our cell phones for granted until we have no service. I remember when I had my first computer, the memory capacity was less than 20GB and today, look at how much information you're carrying in your pocket and at what capacity.
More significantly, if for example you were to get into your online banking app for a rapid transaction, but can't find any cell phone coverage, that's usually when you'd realise the necessity of a reliable mobile phone signal. If you're on holiday you may soon realise the aggravation of poor signal while taking HD pictures and videos to post live on social media with loved ones. 
Nothing is more annoying than being in the middle of a really important discussion on the  cell phone to suddenly see the call drop unintentionally.  This can cause fights in relationships, thinking that the other person hung up on you while in fact it was a network failure. 
It might not always have to be a vital chat, but sometimes you expect the mobile phone to reconnect and you move around to find the ideal spot to have a better connection.
Phone calls and data
Luckily, there are only a few causes for weak cell phone coverage and a remedy. One of the most prevalent reasons is your building distance from the mobile tower. The next few elements that need to be taken into consideration are: structural obstacles in your local region or hardware & software factors for mobile phones that can also produce poor signals. All those factors will be discussed in this blog.  
Your Closest Network Tower V/S Remote Mast Location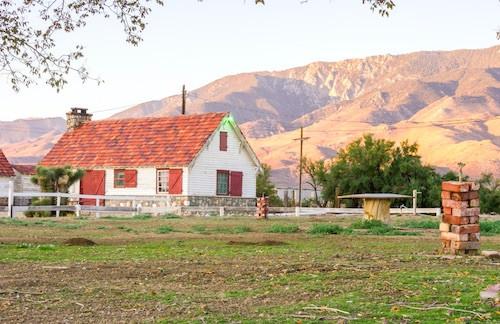 If you're in a remote location you will more than likely experience poor signal quality.  This is simply because the more rural your location, the less towers you will be able to find closer to your property.
On the other hand, the nearer you are to a cell phone tower / mast, the stronger and more reliable your mobile phone signal will be. But this doesn't mean that you should relocate. Our signal booster is the answer.  
The relevant argument
For the following reasons, failure to connect to a mobile tower/mast will be the best explanations to justify the cause of poor cell phone signal coverage. Some various critical issues occur as a result of improperly positioned cell phone towers and physical locations that block mobile transmissions. There are large stretches of dead mobile phone signal spots in distant places since there are fewer cell towers.
In addition, certain regions might be dead zones because of hills, mountains, woods or large constructions that hinder the effective transmission and distribution of cell phone signals. Areas with the lowest cell phone signals are typically found below in places like subways, office containers, cellars and garages.
The Right Technology To Improve Your Cell Phone Signal
It may seem to be a big problem, mainly if you are restricted to where you are, but we believe we have the answer. Sometimes walking out of the building, moving around and about the premises may help with a short temporary fix, but this is not what we're talking about here. Sometimes you may even move around the local area and pass through a massive structure, drive around a mountain or a few dense trees in order to recover some form of cell phone signal. 
However, our vehicle signal booster will assist you to fix the problem if the signal is frequently poor in specific regions while on the road. We invite you to call us to support you with a customized Outdoor Signal Booster Kit if you live or operate outside of a building in a region that doesn't have very low to no immediate signals.
If you wish to have a fully portable solution that can be used in a building and also during your travels we suggest that you take a look at our entry level boosters of up to 250sqm for small coverage areas.
Please visit the following link for more info: Cell Phone Signal Boosters and to convert any of our boosters into a vehicle booster you can simply add our car conversion kit to the package which is available at the following link: Car Conversion kit